Hall rental in the Vaucluse
The Saint Eusèbe Abbey is a 12th century Benedictine Abbey that has been restored to invite you to come and celebrate the most beautiful moments of your life. It is a family business, located in the heart of the Luberon in the charming medieval village of Saignon, not far from the town of Apt.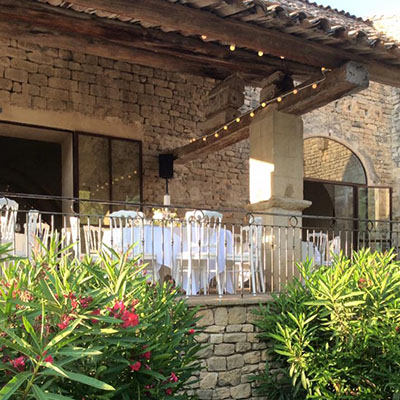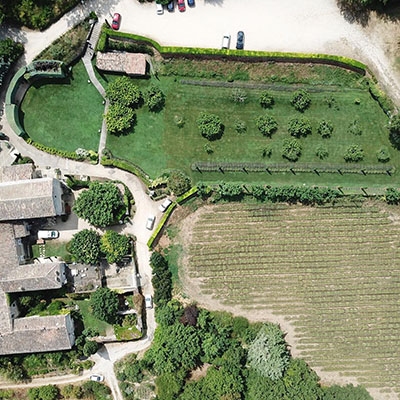 Welcome to the Saint Eusèbe Abbey
The nave of the abbey, called the Saint-Maurice room can accommodate up to 180 seats.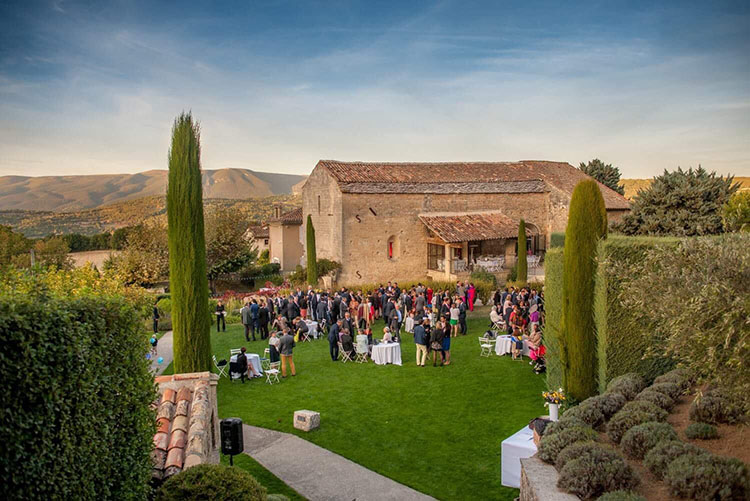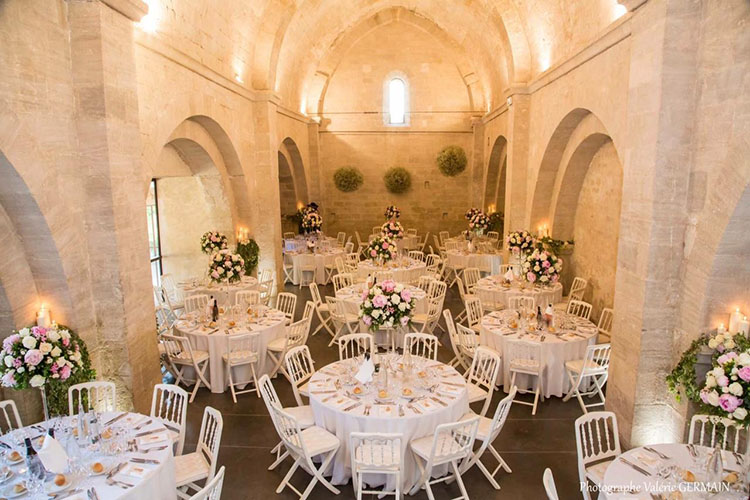 An exceptional setting in the heart of provence that will mark an important moment in your life
The Saint Eusèbe Abbey has two vaulted stone halls with a total surface area of 300 m2. This space is also made of exposed stone below the nave, with a lower ceiling height. It is a more intimate and warm atmosphere that you will experience. It is a real shade of green that exists around this Abbey, without forgetting what makes Provence a magical place, the lavender.
This historic monument is made so beautiful by the green spaces that surround it.
Elegant and unique atmosphere in the vaucluse
The lights, the high vaults and the echoing sound provide an elegant and unique atmosphere. A bay window opens onto a covered area with a view of the Rocher de Saignon, the Apt valley, the Ventoux and the Luberon.
You will also find before your eyes a magnificent green space that enhances the founding stones of the Saint Eusèbe Abbey.
4 reasons to choose us
We have been working in event organization for over 25 years.
We put at your disposal an atypical domain, classified historical moment.
Our domain can welcome about 180 guests and offers different spaces for each moment of your event.
Our smiling staff is there to guide you and answer all your questions.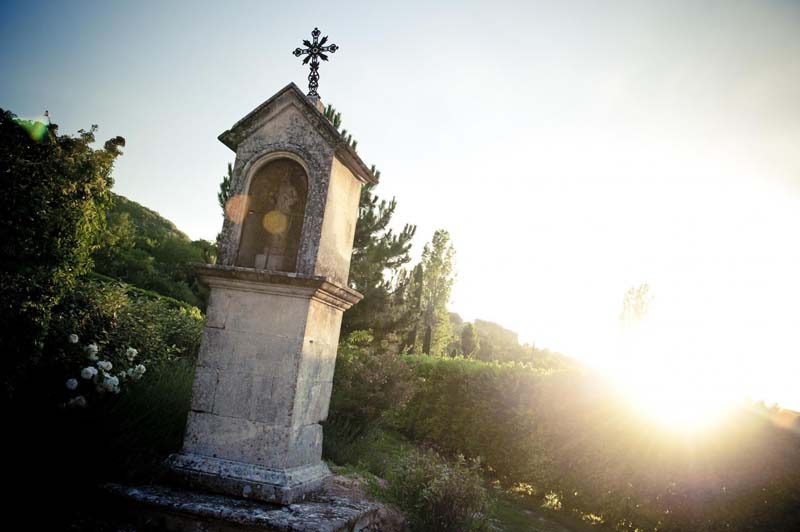 The Saint Eusèbe Abbey has a large car park with a capacity of 200 cars.
This car park overlooks the abbey, which is hidden by a wall of green laurels. The Abbey also has a helipad. This means that it is possible to come by helicopter. Saint Eusèbe Abbey is in contact with an approved transport company, itineraries, flight authorisation.
The Saint Eusèbe Abbey in Provence will welcome you for your private and professional events. We provide you with a list of caterers with whom we work regularly. Finally, the Saint Eusèbe Abbey is 2 hectares of wooded grounds and magnificent rooms.
The passionate and friendly owners will be at your service.
Follow us on Instagram !